8 minute read
10 years of Graphite!
Take a look back at the past 10 years of Graphite Digital as we explore some of our highlights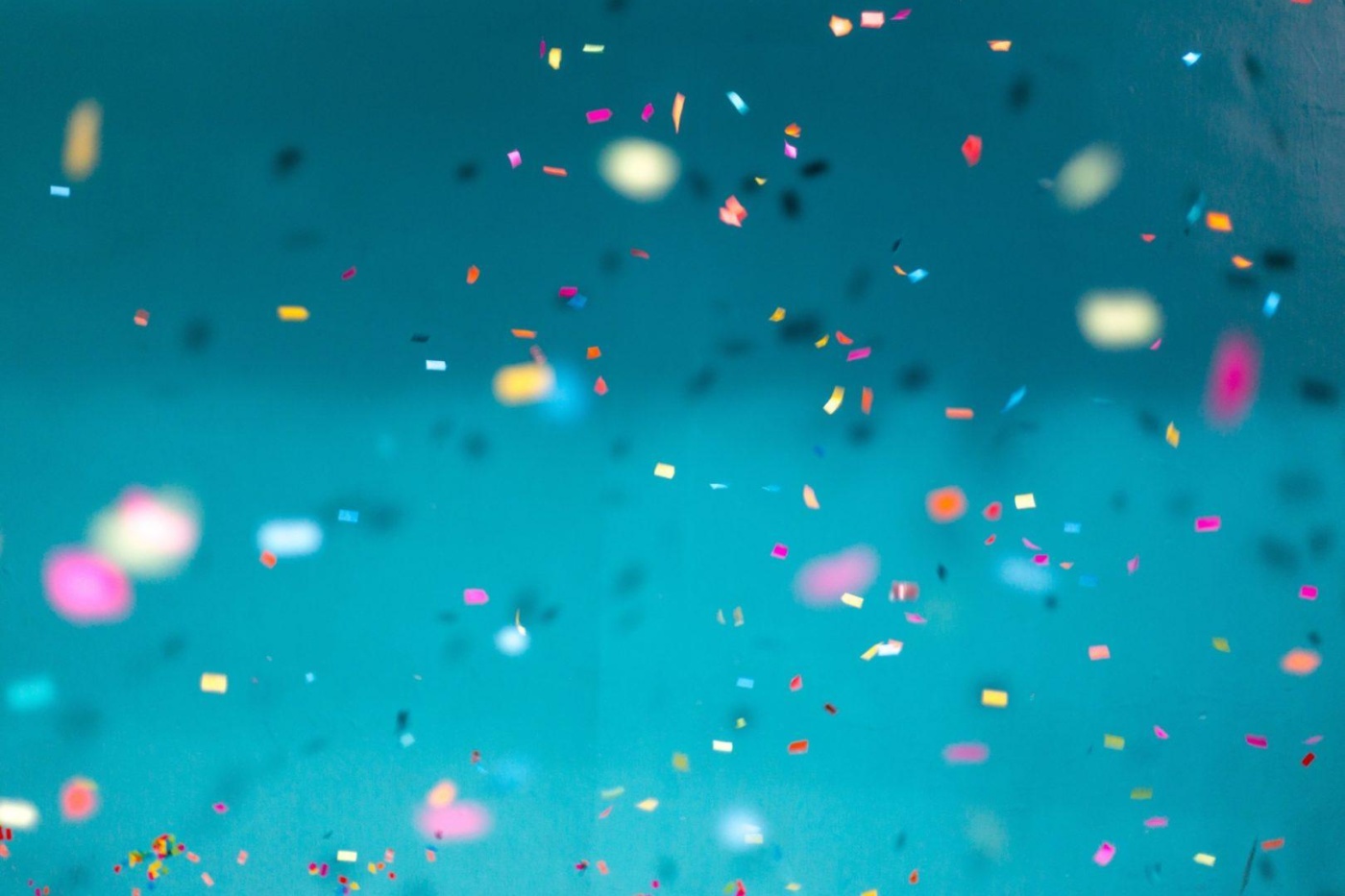 The 8th of June 2019 marked the 10th anniversary of Graphite! We've had some great moments over the years, from designing and developing bespoke and innovative digital products for our enterprise clients, to growing the team by hiring even more talented and experienced members. In this post, we'll be exploring some more of Graphite's highlights from the past 10 years.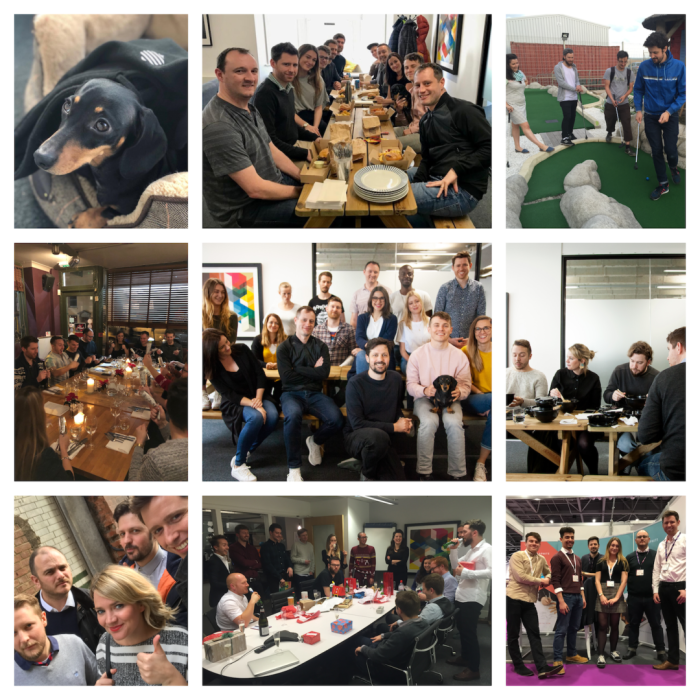 Our MD
First things first, you can't have a great agency without a great Managing Director. Our MD Rob has twice been recognised in the BIMA 100, as a key figure who is helping to shape the future of Britain's digital industry. As a champion of Graphite's Future Talent Programme and a Sussex ambassador for BIMA's Digital Day, Rob is committed to enabling young people to gain access to, and flourish in digital careers. He is passionate about the cause as he was inspired to work in digital at a young age by a local digital pioneer himself.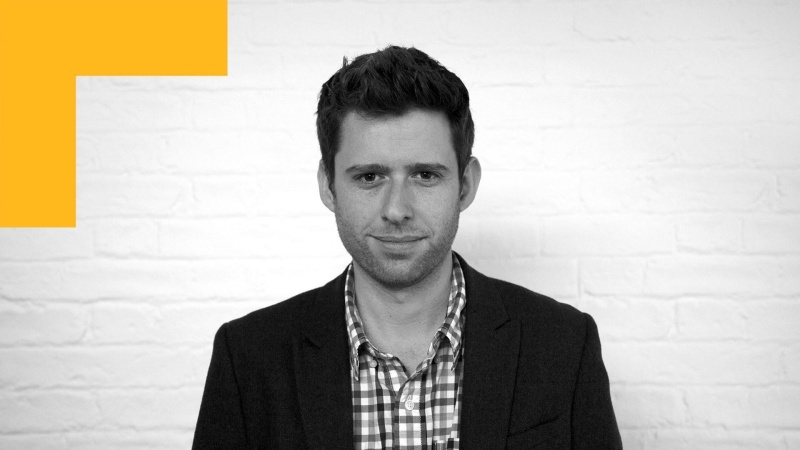 The Graphite office & rebrand
Graphite as a business has grown and changed a lot over the last 10 years, with the introduction of some new services, new clients, many new team members, there have also been some much bigger changes along the way….
Oh we do like to work beside the seaside...
Graphite has had many Brighton offices during our time, all hold so many memories and each saw Graphite grow and grow as a business. We began in a small office opposite Brighton's Old Steine Gardens and as we grew we moved into two other offices following this, one in which we were flooded which was eventful to say the least! In 2016, the size of the team doubled and the need for more office space was immediately obvious. So, the team checked out of the restricting Brighton North Laine office and made the big move into the very spacious, modern seaside office that we call Graphite HQ today. This allowed even more space for Graphite to continue to expand the team and to welcome clients into with pride. There's nothing better than a view of the stunning Brighton beach from your desk!
Business rebrand
You may or may not know that Graphite hasn't actually always been 'Graphite'.... 10 years ago today our MD Rob joined a company called 'Red Magma' and only in 2012 did he decide that changing the name to 'Graphite' would be a much better fit for what the agency stood for. The bonds between sheets of Graphite are flexible, as the agency is flexible to meet the needs of our clients. The carbon atoms in Graphite are also strongly bonded together which nicely reflects the Graphite team environment and coming together with each other and our clients to create something great.
Our work
It is impossible to choose a favourite out of all of the campaigns and products we have had the pleasure to work on together with our clients across the globe over the last 10 years, however, we have tried to whittle it down to a few highlights…
Costa Coffee
We are lucky enough to have worked with Costa for a number of years now, helping them to boost their digital profile. Costa's Coffee Club is in the top 10 loyalty programmes in the UK, appreciated by millions of Coffee Club customers, with hundreds of thousands collecting and redeeming points daily. Graphite was challenged with designing, architecting and delivering this experience to customers. We also delivered the first ever Costa Express/Business website in 2014. Our great relationship with the Costa team continues.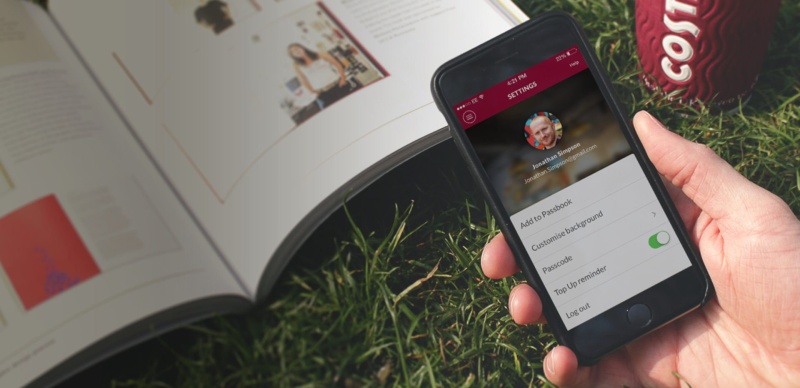 Making graduates lives that little bit easier - BP Advance Learning Portal
BP wanted to create a transformative digital product that would make the Graduate scheme more effective by helping them navigate the organisation and develop their skills and abilities. Graphite designed a beautiful, responsive portal that put the needs of graduates first. We're proud to have helped make the lives of those new graduates just that little bit easier.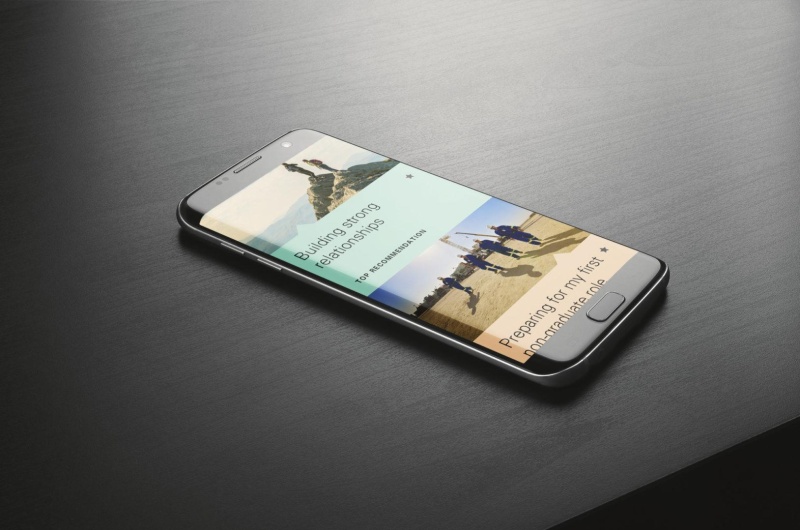 In-store retail with one of the UK's most prestigious brands - Caterham at Harrods
We were over the moon to work with one of the most prestigious retailers in the world, Harrods. Caterham's special-edition Seven was created in partnership with Harrods, it signalled the launch of their first ever personalisation service – Caterham Signature. Graphite's provided an interactive in-store experience optimised for iPad to be displayed alongside the car.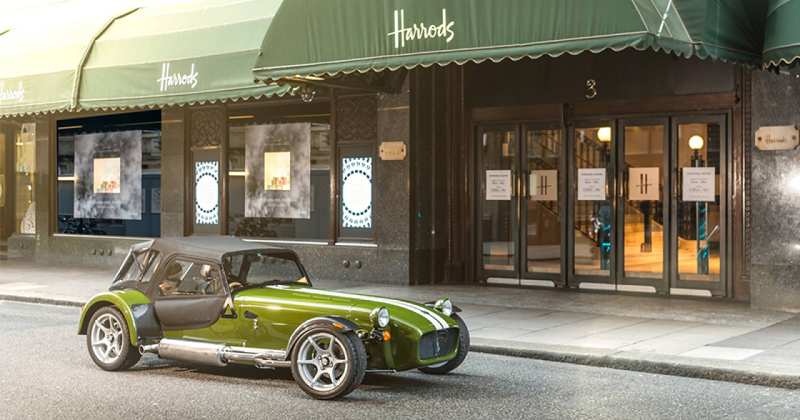 Uniqlo collaborations
We have had the pleasure of working with Uniqlo multiple times on exciting campaigns collaborating with both Star Wars and Marvel, and on Uniqlo only campaigns 'The Joy of Winning' and 'Unlock Utopia'.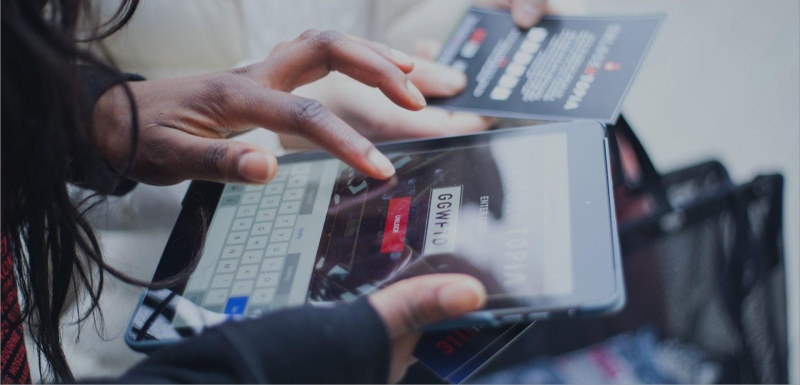 Ambitious About Autism - Design Sprint Training
We have facilitated many design sprints over the years. During this process, we realised that many clients wanted to train their own in-house teams in the design sprint methodology so we created a training service at the beginning of this year. Ambitious about Autism is a charity that offers a wide range of services aimed at improving the lives of children who have been diagnosed with autism. We were honoured to help them discover how to run sprint sessions, allowing them to get a feel of what the design sprint process is like and how to run a design sprint from Day 1 to Day 5.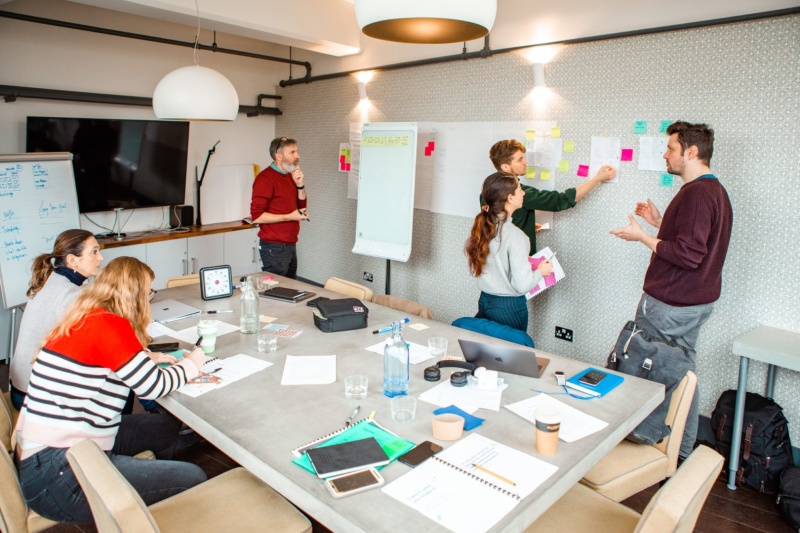 Future Talent Initiative
As referenced earlier, Graphite has developed a future talent programme over the last 10 years, and it has come on leaps and bounds in recent years. We are extremely passionate about giving young talent a helping hand in the industry and inspiring them to get involved in digital. We are currently involved in several initiatives:
codebar
Every few months Graphite host codebar workshops. codebar is a non-profit initiative that promotes the growth of a diverse tech community by running regular programming workshops.
Work Experience
We have partnerships with several local schools, colleges and universities in which we allow students who are interested in a digital career to partake in work experience with us, getting exposure to agency life, an insight into some of our work and completing our design challenge.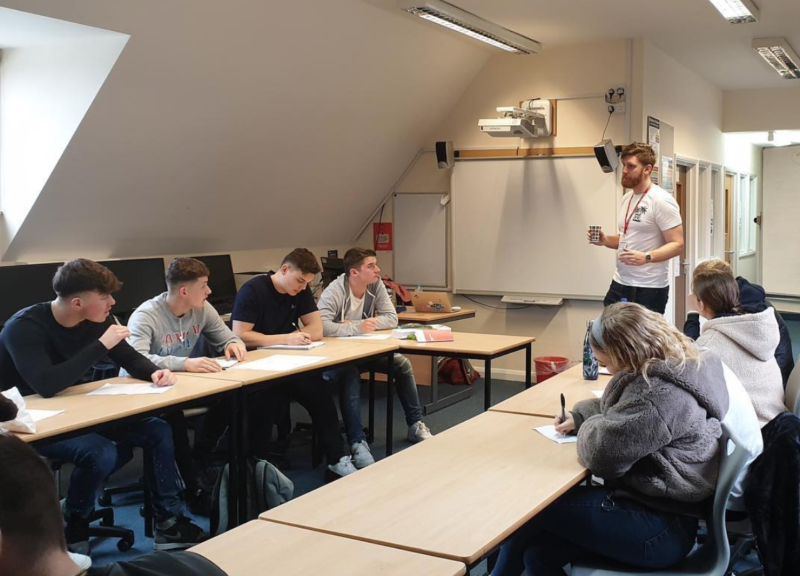 Spear
Graphite work with Spear Brighton to help 16-24-year-olds overcome the challenges they face and supporting them to get into and succeed in long-term employment. We invite the Spear team into the office several times a year to talk to the team about their career and to get a feel for the industry.
Apprentice
This year we hired our first apprentice, Lauren - you can read more about Lauren's apprenticeship journey so far over on our blog.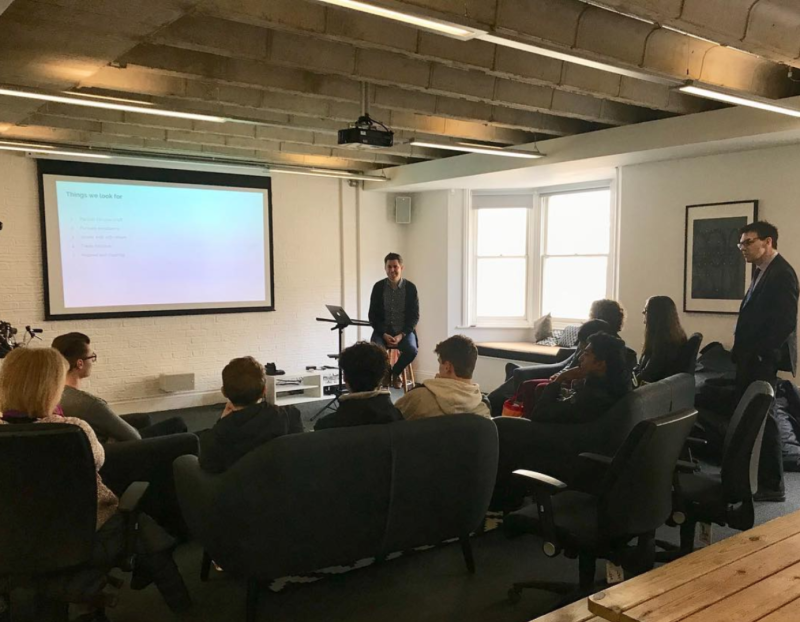 Digital Day
Our main highlight within the future talent initiative is Graphite's involvement with BIMA's Digital Day since 2016. Digital Day is a nationwide initiative that takes place every November, which sees digital professionals head back to school to spend a day inspiring 13-16-year-olds and giving them an insight into the world of digital in an engaging and jam-packed day full of challenges and offering advice.
Find out more about our Future Talent programme.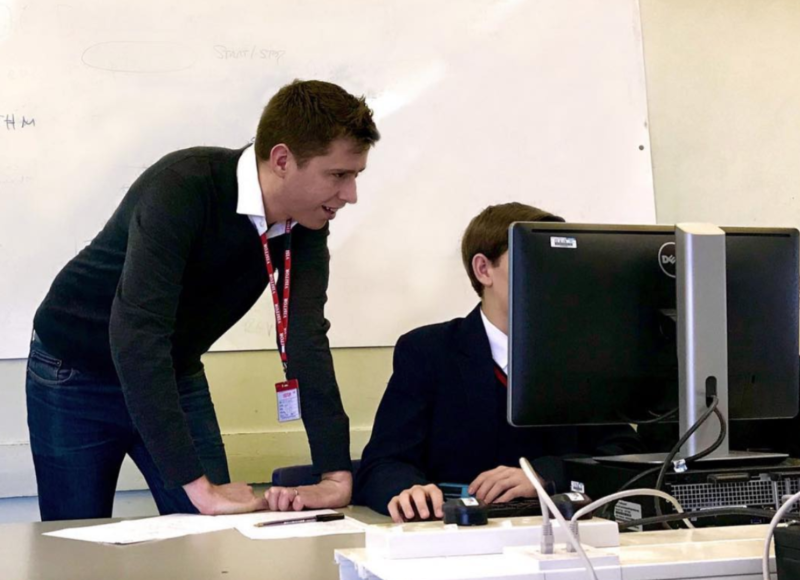 Looking forward to the next 10 years and beyond…
After seeing what we have achieved in 10 years, who knows where we could be in 10 more! All we know is that we plan to make them even better! We'd love to continue to inspire young talent through multiple initiatives and are excited to be planning our biggest ever Digital Day yet!
Of course, we want to keep creating, designing and developing even more bespoke, innovative digital products for exciting brands. We aim to continue delivering excellent digital customer experiences, pursuing our passion for putting people at the heart of everything we create. We also want to continue on our design sprint journey, creating awareness of our service and helping clients grow with the process.
We are also looking forward to continuing working with our existing clients, as well as new clients on new projects. Watch this space for a new client announcement very soon!
Lastly, a huge thanks to all who have followed Graphite on our journey over the last 10 years, all who have worked with us and supported us. We've loved every step of the journey so far and we're looking forward to what the next 10 years have to hold….