5 minute read
A day in the life of a Product Designer
Here, we hear from Leeya Chowdury, who explores the role and responsibilities of a Product Designer. Read on to find out more about Leeya's interests, career and the ins and outs of being a Product Designer!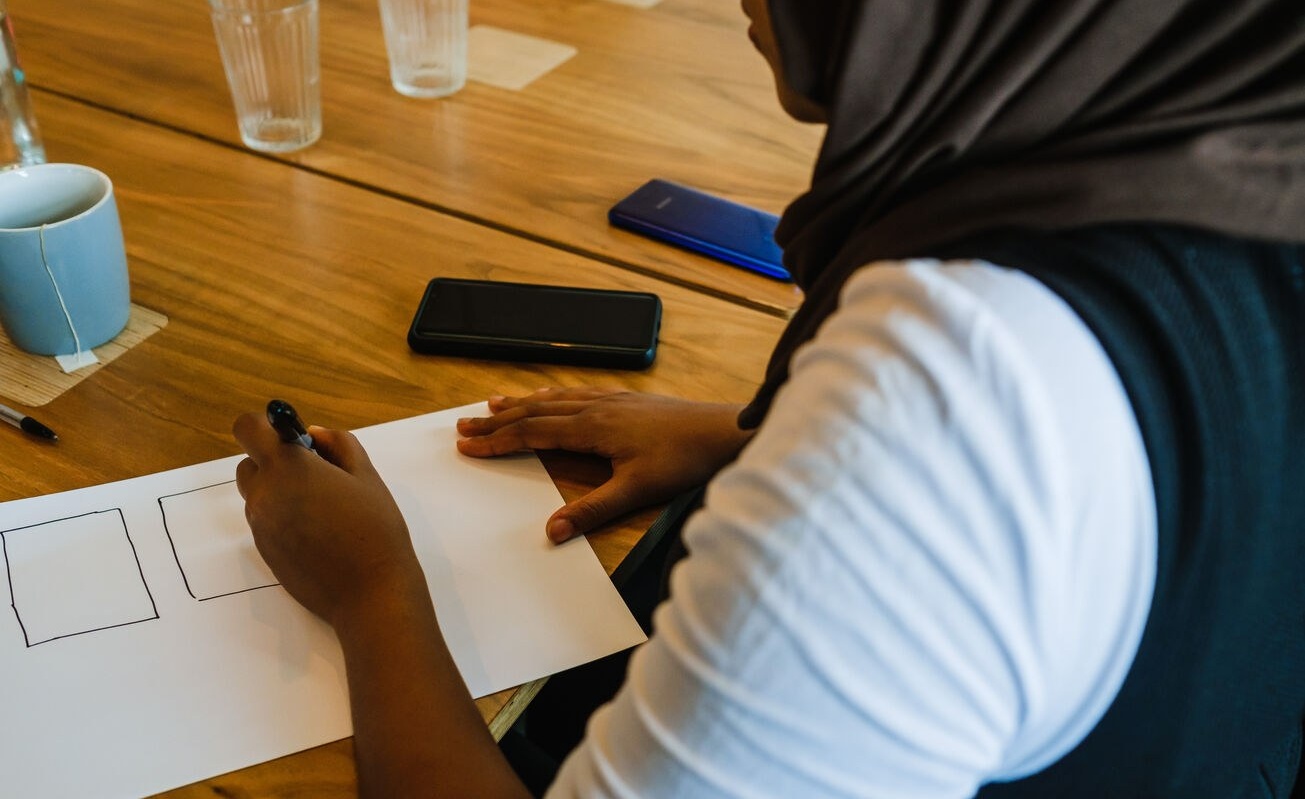 by

Leeya Chowdury
06 October 23
Life at Graphite
Agency Life
Product Design
Getting to know Leeya!
I'm 27 years old, born and raised in South London. I've always been interested in human behaviour, hence the reason why I studied Criminology but painting and henna has been my true passion. I run my own henna business on the side and work as a freelance massage therapist.
Tell us about your career journey
I had a slightly unconventional journey into my career. I studied Criminology at university and was made redundant from my previous role. During the pandemic, I took a UI course and landed some freelancing work before my role here at Graphite. Now my current role is as a Product Designer where I work on the end-to-end user journey.
What does an average day look like?
My day starts off with a daily stand-up meeting, where as a team we discuss the status of the project that we're working on, questions that may have been raised by our client or any relevant information that needs to be shared.
My day really varies depending on the work that needs to be done. This could be analysing user research, amending designs, or creating project proposals. Some things are ongoing such as looking at room for improvement that can be made on the app. For example, currently, the dashboard of the app is being redesigned as throughout other projects we've realised that there are better ways to utilise the space. In a nutshell, the account that I work on mainly focuses on providing health insurance for users, but also allows you to keep track of your policy information, book a health screening, speak to an online doctor, or find your nearest clinic. These are only some of the features of the app. As a Product Designer, it is our job to advise on what needs improvement and suggest tests for different parts of the app.
In terms of client calls, we have our Monday calls where we share with the clients the work that will be worked on that week or that is being currently worked on, other calls include providing design feedback, receiving design feedback or presenting test results back to clients and proposing new ideas. All in all, work can be unpredictable and you never know what you'll be working on during the week.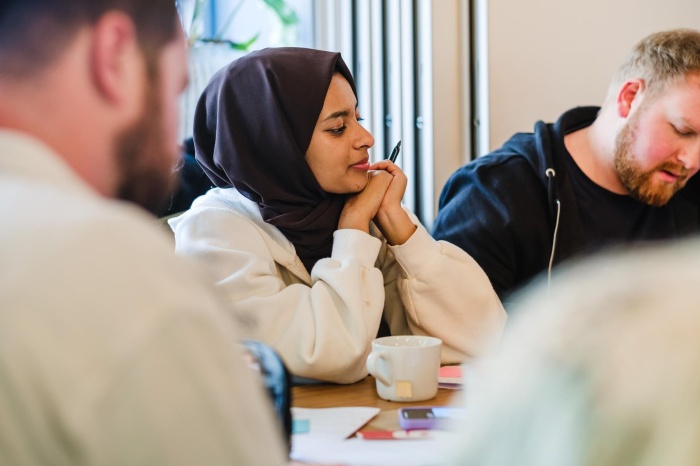 What skills are required in your daily work?
As a Product Designer, I focus on the entire end-to-end user journey, which requires a diverse set of technical, creative, and marketing skills. This encompasses understanding users' needs, creating intuitive interfaces (UI/UX design), prototyping and wireframing, having a talent for visual design, and employing design thinking and problem-solving to develop innovative solutions. Effective communication and collaboration with cross-functional teams are also crucial aspects of the role, as you'll closely collaborate with Product Managers and Account Managers. 
Ultimately, the goal is to create products that are both visually appealing and user-friendly. On the flip side, I find that the ability to effectively sell your design to clients is another important skill. You need to be able to justify your design decisions in a way that convinces clients that your solution is the best.
What do you love the most about your job?
I like experimenting with things that I may or may not like. My role allows me to have creative autonomy which is probably the best part. Being in this role means wearing multiple hats in a day. You're a researcher, designer, data analyst, and at some points, a marketer which is great as I get to expand my skillset. Also, when working closely with clients, they look to you as the expert in design, your opinions matter and it's something I appreciate, though imposter syndrome is a side effect.
What do you wish you would have known about your job before starting?
Great question, I wish I learnt how to design using Figma which is now the industry standard tool. During my course, I was mainly using Adobe XD. Luckily, Figma and Sketch are both design tools that share a lot of similarities, making it pretty easy to get to grips with.
Another thing is knowing how to market yourself, I positioned myself as a UI designer and tailored my portfolio and projects around visual design. I joined my current role mainly focusing on UI-specific tasks which soon got pretty tedious. As someone who generally likes trying different things, I think diversifying my portfolio would have served me better. Luckily I joined Graphite as 'Product Desiger' which worked in my best interest and exposed me to the various sides of design which I really enjoy, plus, diversifying my skillset which is a huge bonus.